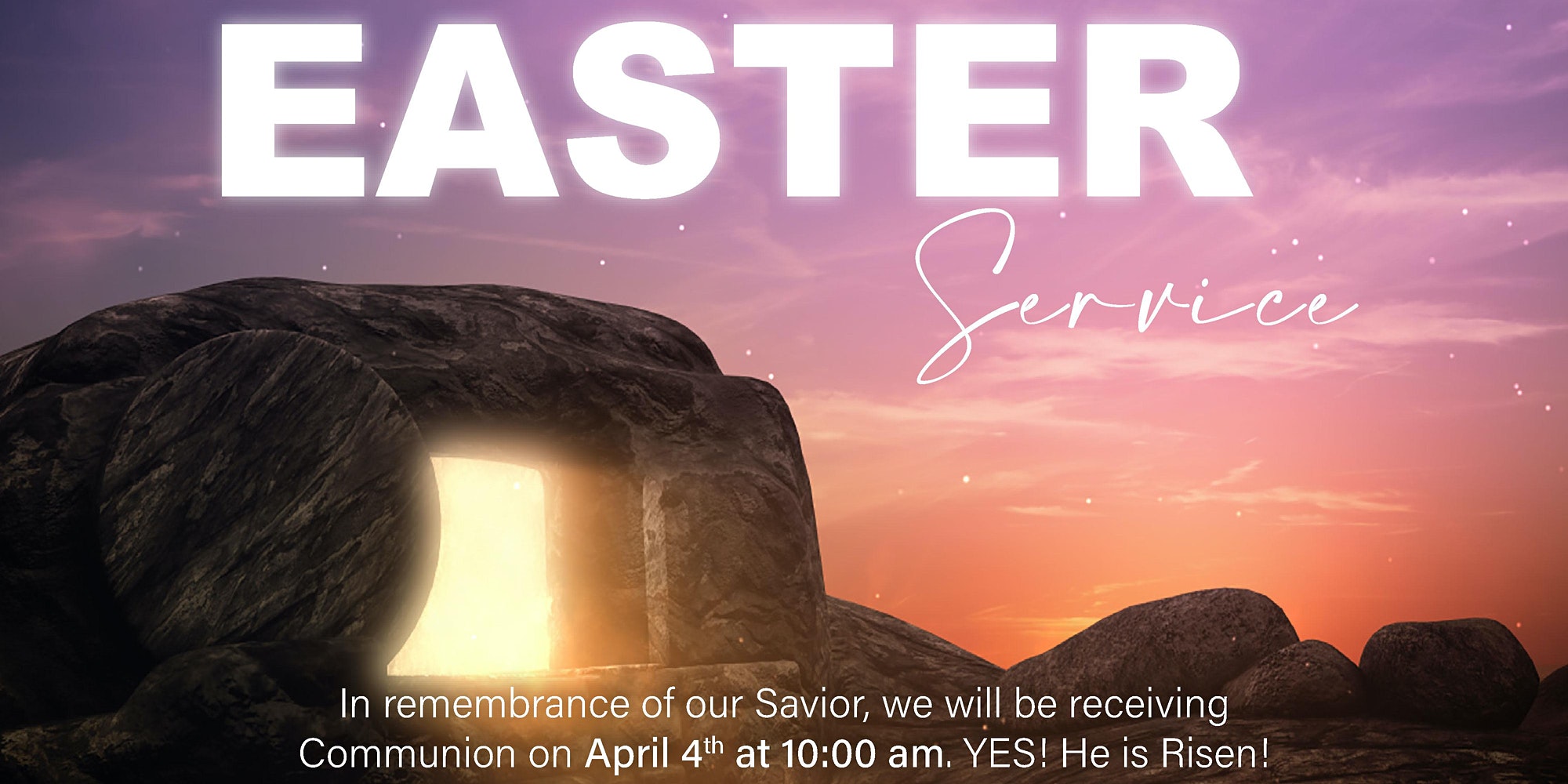 Easter Service
April 4 @ 10:00 am

-

12:00 pm

Free
Join us for our Easter Service @ 10:00am.
Come celebrate the good news and receive communion with us on Easter Sunday.
Invite your friends and family! You will be empowered and enriched with a sermon by Pastor Derrick Raines. Celebrate with us – Jesus is ALIVE!
Seating is limited!
Due to limited seating, you will need to RSVP to attend. Exceptions may be made for walk-ins to register at service based upon availability due to cancellation(s) or no shows.
Seating is placed at the recommended distance except to accommodate members of the same household sitting together. Please note kids 5th grade and younger will not be admitted at this time.
For commonly asked questions about the safety precautions that we have implemented, please click here.
If you choose to continue to watch online click here
To RSVP for your Middle Schooler to attend service click here
RSVP is available from Monday, March 29th @ 8:00 am to Saturday, April 3rd @ 12:00 pm.